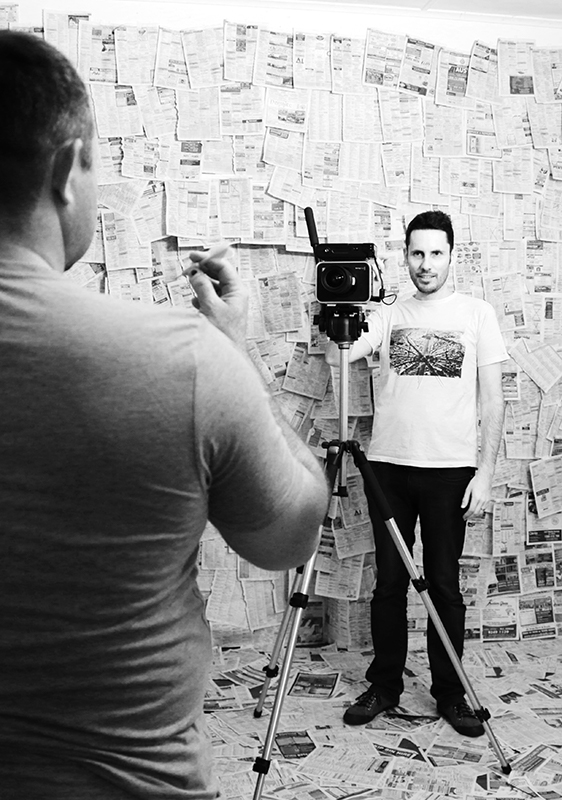 Richard Eames is a multi-award winning writer, director and editor who's work combines elements of satire, the surreal and experimental with a strong punk ethos.
His early work was praised for its experimentation and new media aesthetic, particularly Violent Blue Light Ghosts (2004) that screened internationally. His surreal nightmare short Happy In Our Grave. Ten Years Deep (2006) won the Australian Animation Award at the Sydney Underground Film Festival 2007
Richard's most recent film, the political satire Flushed (2015) found considerable success on the festival circuit playing for 2 years and culminating in 6 WA Screen Award nominations, with wins for writing, editing and audience choice.
Fiercely independent and uncompromising, Richard works outside the system with a small team of collaborators pursuing a 'DIY / guerrilla' approach.
Based in Perth, Australia Richard is a sought after post production professional and in 2018 will commence production of his debut feature film.
AWARDS
2017
Best Film, 19th Over The Fence Comedy Film Festival
2016
Best Script Short Form, 28th WA Screen Awards
Best Editing Short Form, 28th WA Screen Awards
People's Choice, 28th WA Screen Awards
2014
Best Music Video, 26th WA Screen Awards
2011
Most Popular Music Video, WA Music Industry Awards
2010
Provocative Film Award, Sydney Underground Film Festival
2009
Director's Special Mention, Revel-8 Film Festival
2007
Australian Animation Award, Sydney Underground Film Festival
2005
Most Innovative Film, Intercampus Screen Academy Awards
Innovation in Documentary Form, Intercampus Screen Academy Awards
2004
2nd Prize backup New Media Festival Germany
Most Innovative Film, Intercampus Screen Academy Awards
Innovation in Direction, Intercampus Screen Academy Awards
Innovation in Media Effects, Intercampus Screen Academy Awards
Innovation in Concept/Script, Intercampus Screen Academy Awards
Innovation in New Media Effects, Intercampus Screen Academy Awards
Innovation in Form/Structure, Intercampus Screen Academy Awards
Innovation in Sound/Music, Intercampus Screen Academy Awards
Honourable Mention, Muddy Shorts Film Competition
CONTACT
riche@tenc.tv